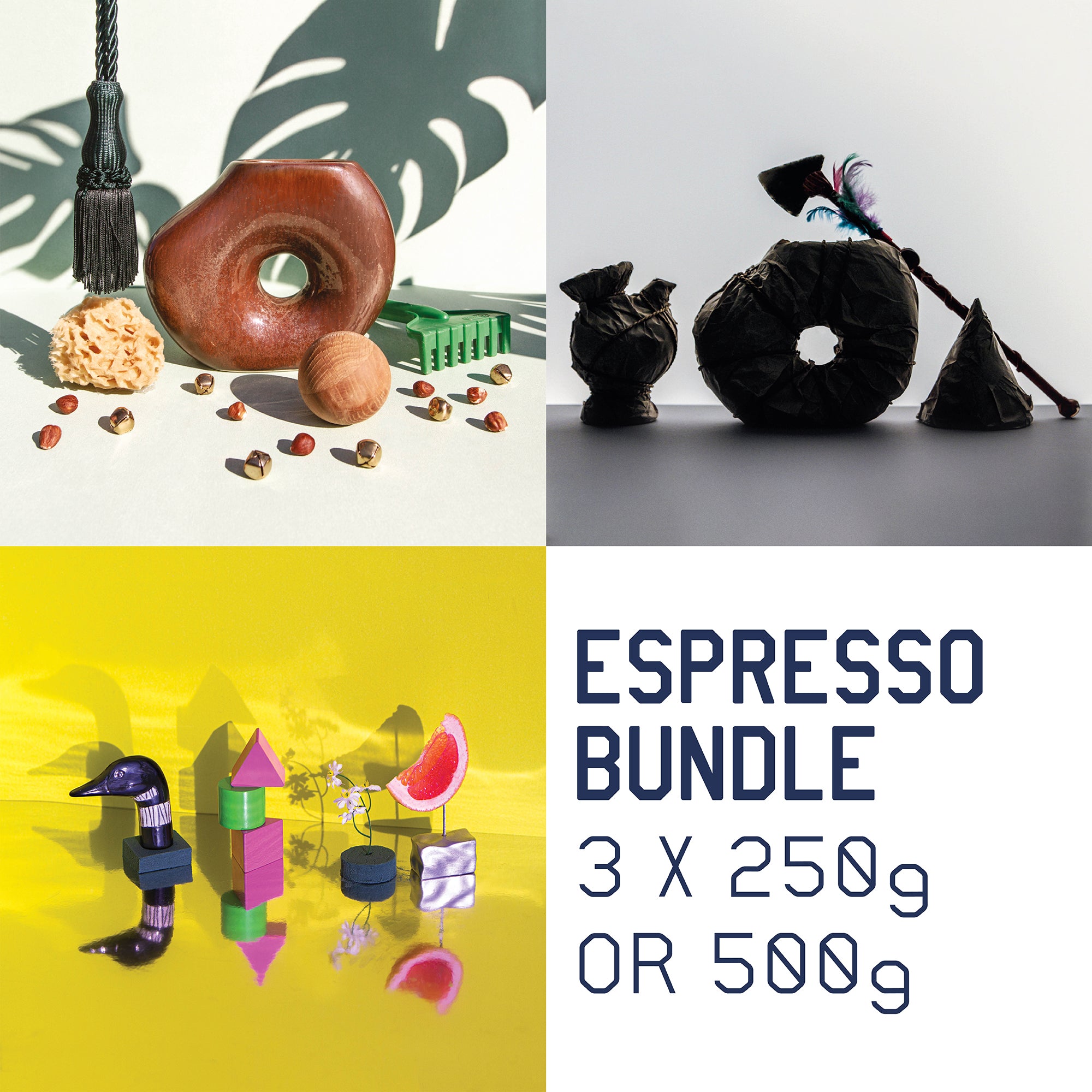 Espresso Bundle
---
ur espresso roasts changes with the seasons and our mood. It's not a specific flavour profile but the coffee that we find the most exciting to have as espresso at the moment. Whichever coffee we use, you can always count on our espresso to be fresh, in season and with a clear sense of origin. Just the way we like it.

Whole coffee beans roasted for espresso. 
Lopes Family - Brazil, Alta Mogiana
Variety: Arara 
Processing: Natural
Altitude: 900 m.a.s.l.
Harvested: July 2022
Taste notes: Round with notes of dark chocolate and roasted hazelnut
Refisa Espresso - Ethiopia, Nensebo
Variety: Heirloom
Processing: Washed
Altitude: 1950 m.a.s.l.
Harvested: January 2023
Taste notes: Complex and floral with notes of peach, grapefruit and Earl Grey

Holiday Espresso From The Montero Family - Costa Rica, Tarrazu
Variety: Catuai 
Processing: Honey 
Altitude: 1900 m.a.s.l.
Harvested: March 2023
Taste notes: Creamy and balanced with notes of chocolate, coconut and peach

3 x 250 or 3 x 500 grams of whole coffee beans roasted for espresso.