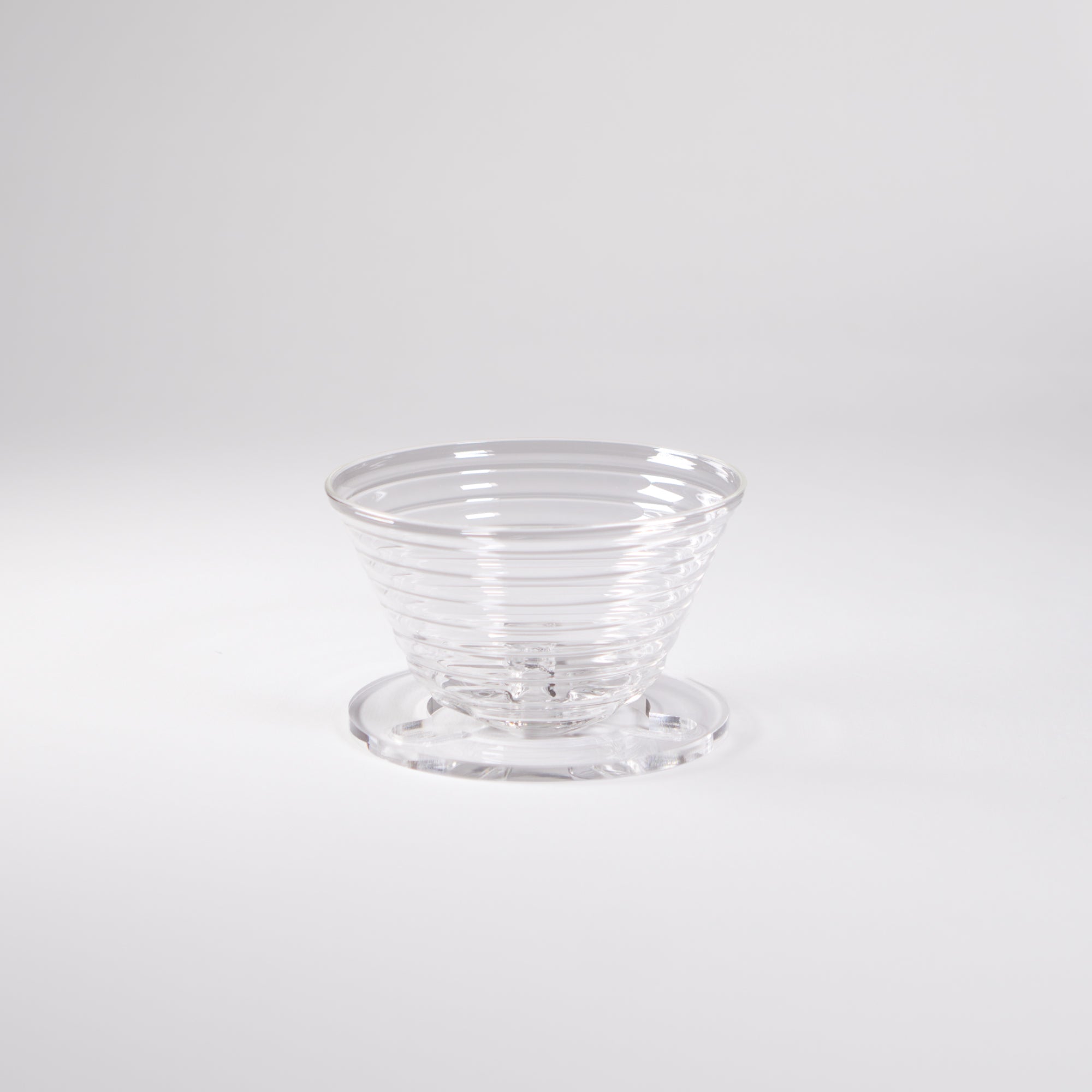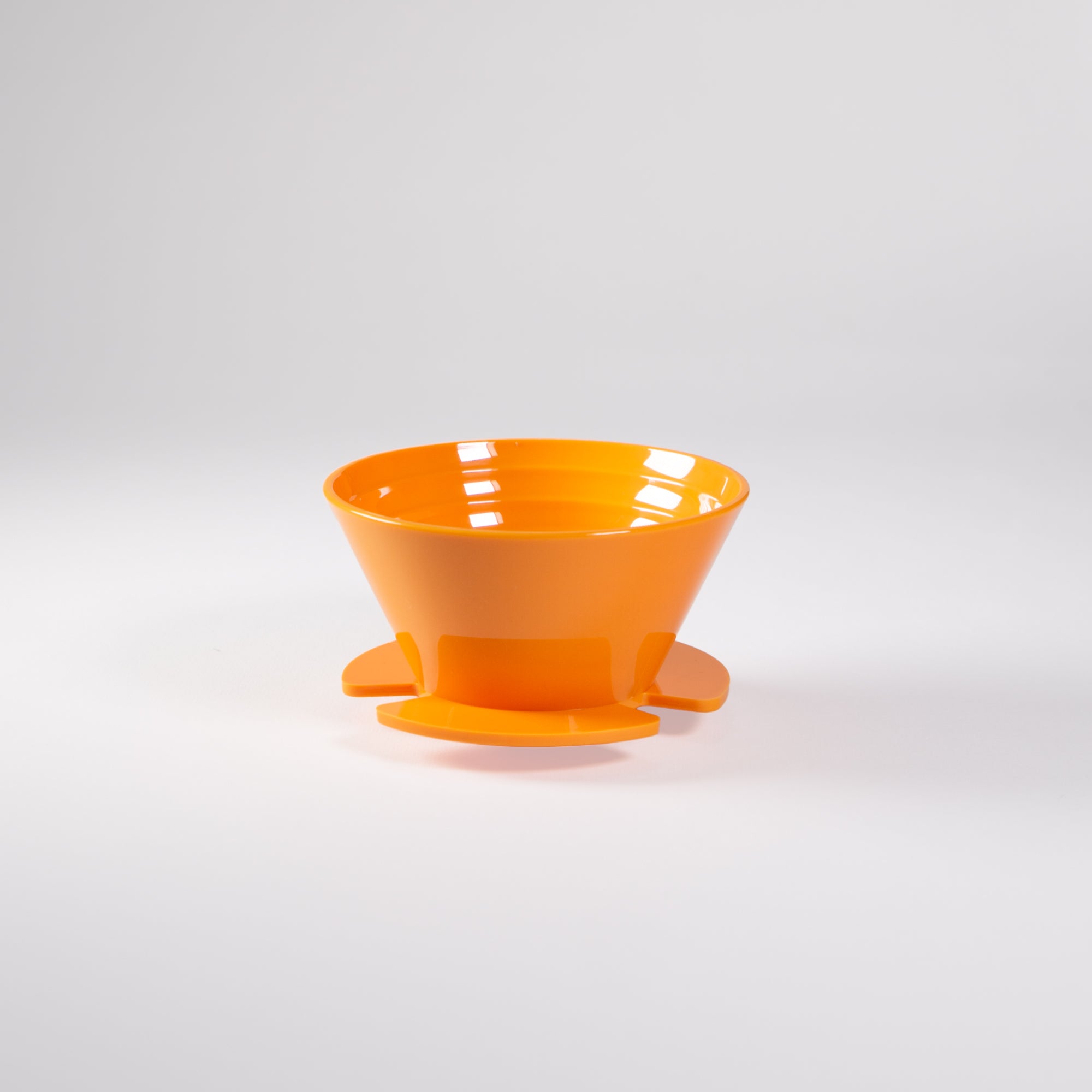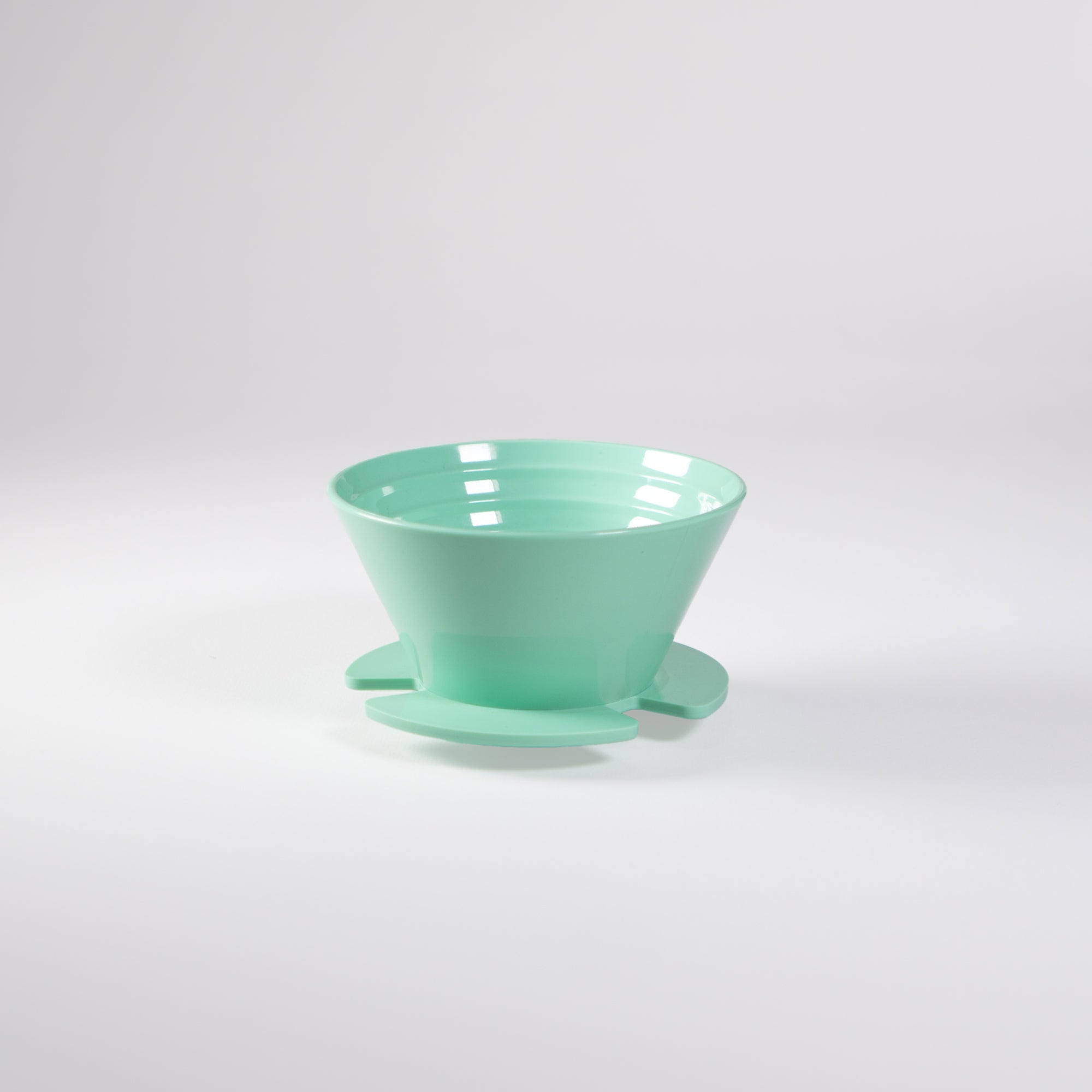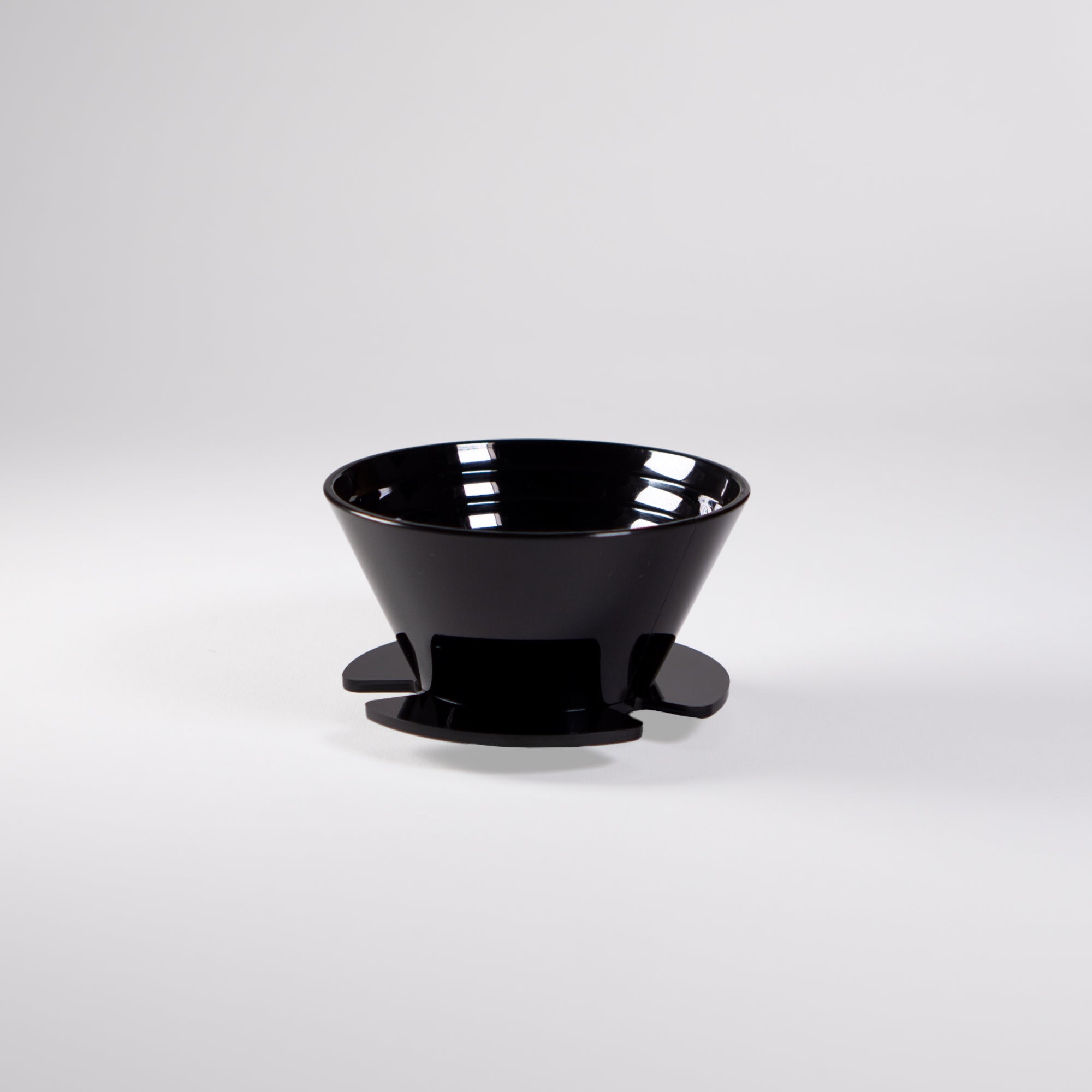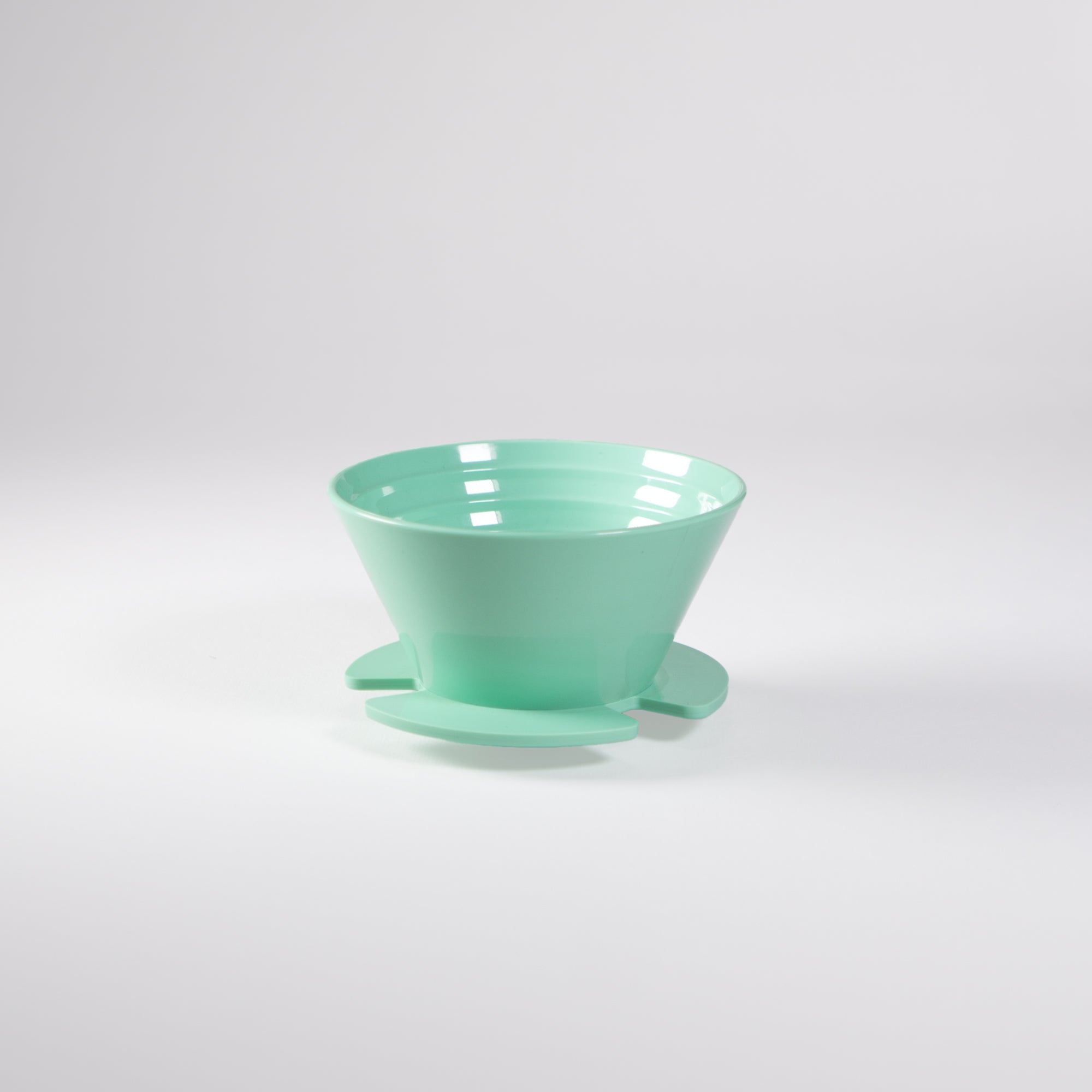 April brewer
---
 Our favourite choice of pour over brewer comes to us from our old friend and former colleague Patrik Rolf and his April Coffee Roasters in Copenhagen.
A flatbed style pour over dripper, made either in glass with a separate plastic base or in one piece of plastic.
We use the April brewer with Kalita paper filters, size 185, which offers a perfect fit.
Available in the following styles and colours:
Clear glass with a separate clear plastic base
Orange plastic
Mint plastic
Black plastic