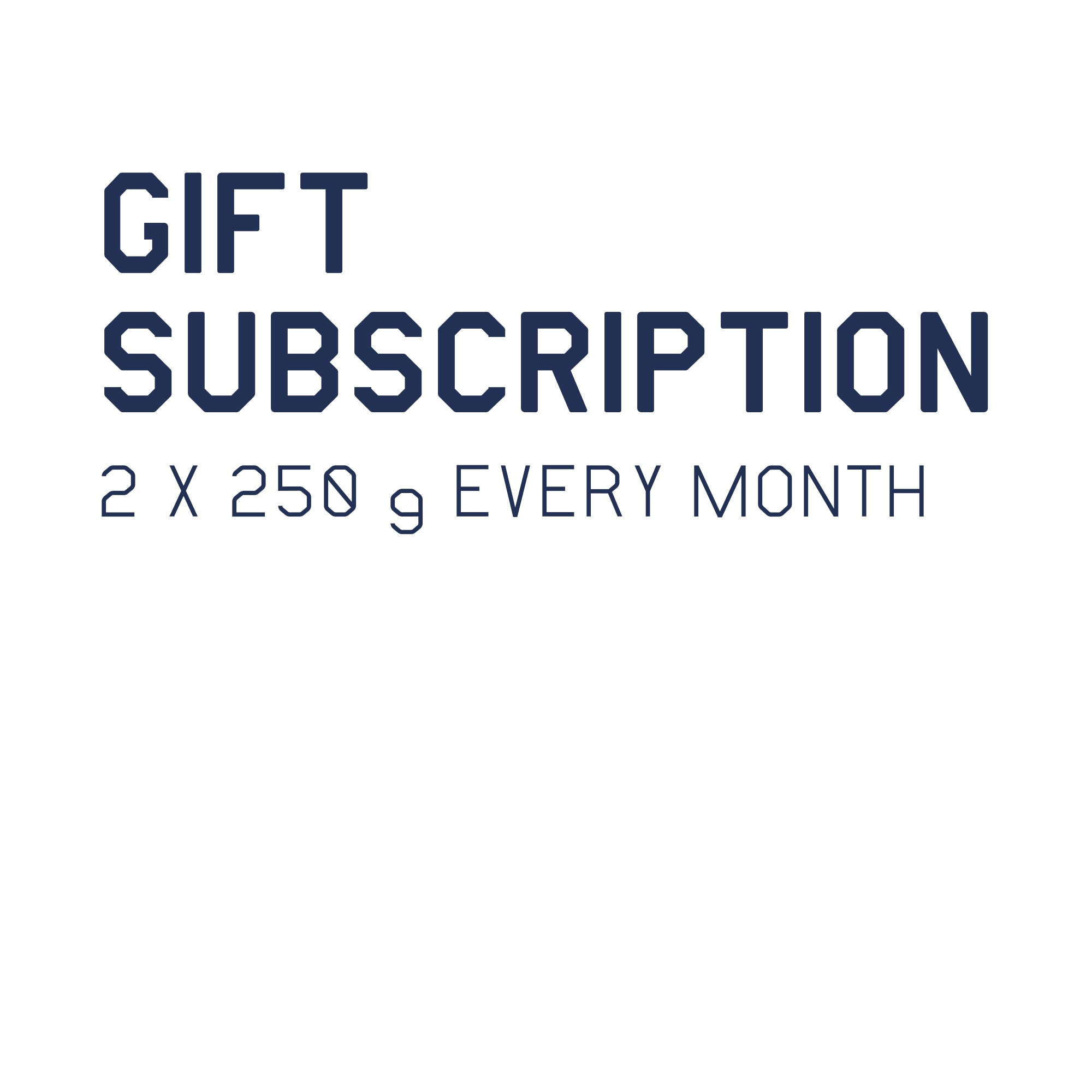 Gift subscription: 2 x 250g bags of coffee every month (Free Swedish shipping)
Our subscription ships monthly, on the first Thursday of the month.
Give someone the gift of our favourite filter subscription!
A monthly shipment of two different 250 gram bags of delicious coffee. Choose between 3, 6 or 12 months. Once you've received all your prepaid coffee the subscription automatically cancels.

Every month we pick out a different coffee that we're especially in love with and roast it for our filter subscription. It's not a specific flavour profile but the coffee that we find the most exciting to have as filter at the moment. We will also pick out a second coffee from our current lineup for you.
Whichever coffee we use, you can always count on Our Favourite Filter to be fresh, in season and with a clear sense of origin. Just the way we like it.

We roast the coffee for our subscription on the first Thursday of the month and ship the very same day.

How long will two bags per month last?
2 bags should last for one cup every day.

Please note: This shipping is only free within Sweden. For international orders an additional 165 SEK per shipment will be added to your order for shipping. If you'd like free international shipping please see our 4 bags a month subscription.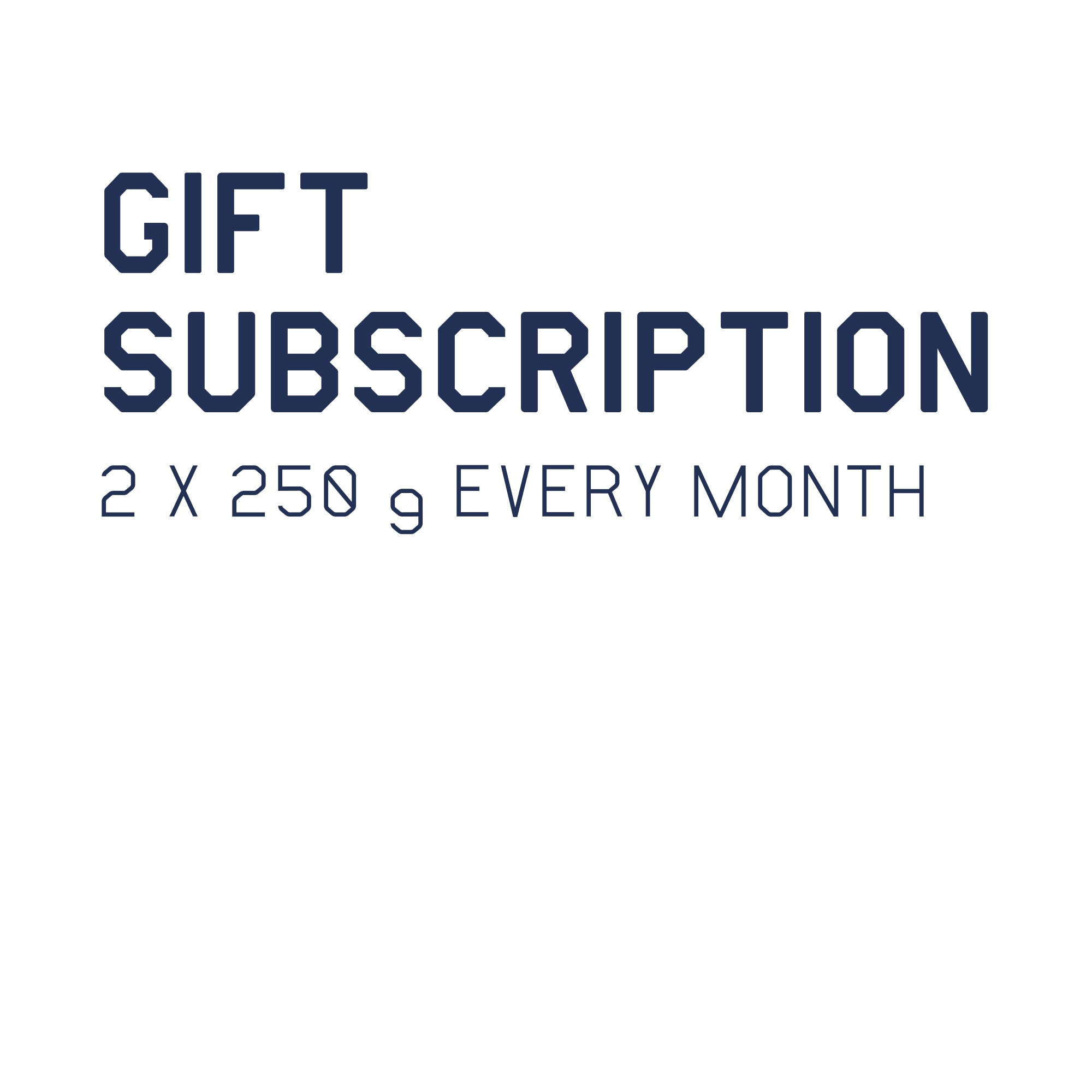 How much coffee do you need?
Our bags are 250 gram, and we use 15 grams of ground coffee beans for a 250 ml cup.
2 bags
Should last for one cup every day
3 bags
Makes around three cups every other day
4 bags
Will last you for two cups a day for a month