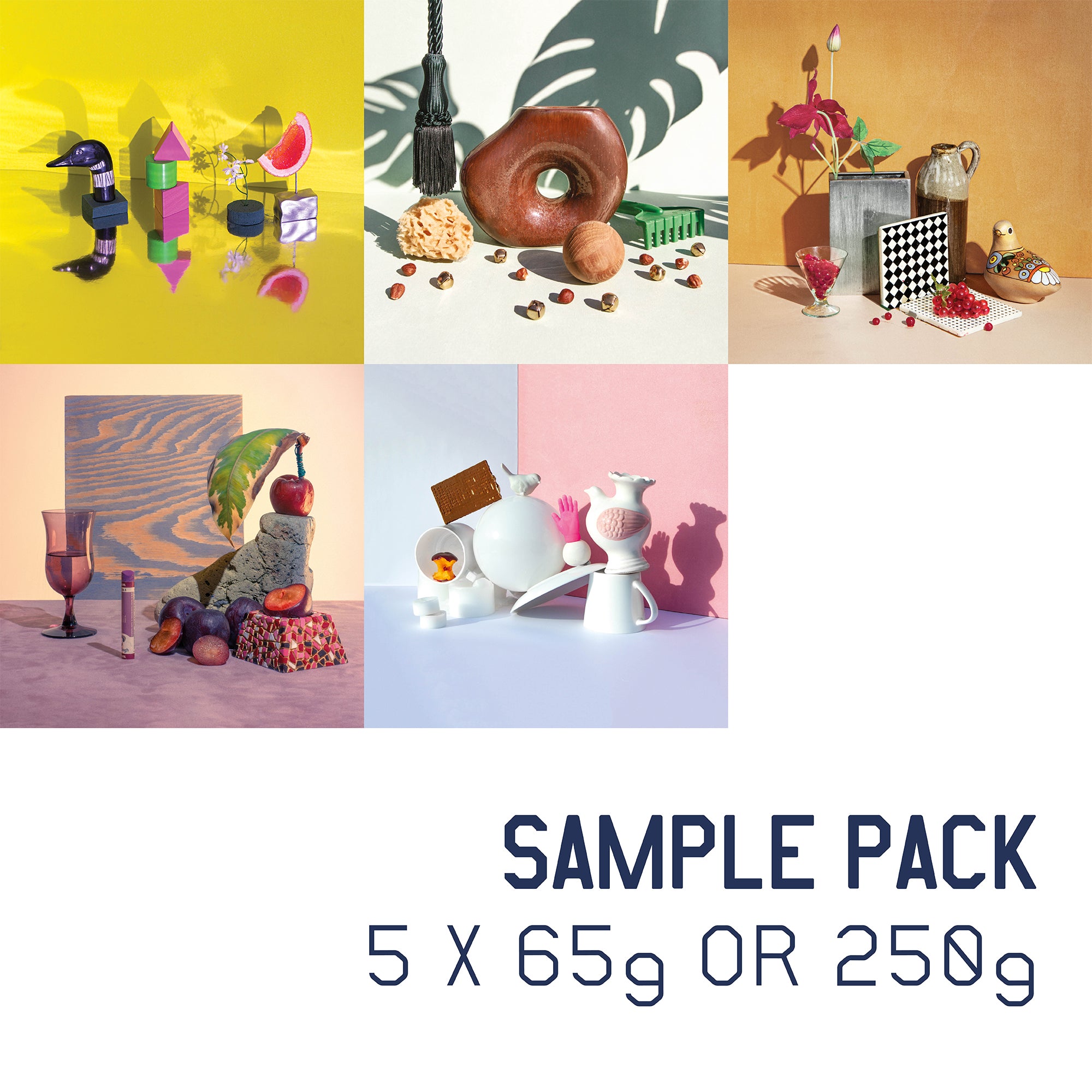 Sample Pack
---
A sample pack of our current lineup! The content of the pack will change with our offerings throughout the seasons.
Choose between sample sizes of 65 grams each, or 250 gram of every sample.
Right now our sample pack contains:
5 x 65 gram or 5 x 250 gram whole coffee beans roasted for filter.
Lopes Family - Brazil, Alta Mogiana
Variety: Arara
Processing: Natural
Altitude: 900 m.a.s.l.
Harvested: July 2022
Taste notes: Round with notes of dark chocolate and hazelnut
Refisa - Ethiopia, Nensebo
Variety: Heirloom
Processing: Washed
Altitude: 1950 m.a.s.l.
Harvested: January 2023
Taste notes: Complex and floral with notes of peach, grapefruit and Earl Grey
Kiangoi - Kenya, Kirinyaga
Variety: SL28, Batian
Processing: Washed
Altitude: 1800 m.a.s.l.
Harvested: January 2023 
Taste notes: Juicy and bright with notes of raspberry and peach ice tea
Holiday Coffee from the Montero Family - Costa Rica, Tarrazu
Variety: Catuai
Processing: Honey
Altitude: 1900 m.a.s.l.
Harvested: March 2023
Taste notes: Buttery with creamy notes of chocolate Santas and ripe juicy plum

Baraona Family - El Salvador, Usulatan
Variety: Pacamara
Processing: Black honey
Altitude: 1500 m.a.s.l.
Harvested: March 2023
Taste notes: Juicy and sweet with notes of peach, milk chocolate and apricot